The full-length Claudin 18.2 to accelerate antibody drug development
CLDN18.2, a small transmembrane protein with 4 transmembrane domains and two extracellular loops, is overexpressed in a significant proportion of gastric cancers and esophageal adenocarcinomas. The restricted expression makes it a promising target for the treatment of gastric and esophageal adenocarcinoma. CLDN18.2-specific antibodies developed to target CLDN18.2 have exhibited antitumor activity in preclinical models. Nevertheless, the isolation of antibody with desired pharmacological functions and quality control of antibody production had proved difficult due to technical challenges in genertating high quality CLDN18.2 antigen.

Fig. 1 Structure of CLDN18.2.
KACTUS utilize its unique structure-guided SAMSTM platform to produce the first full-length wild type CLDN18.2 in the world. The bioactivity has been verified by pharmaceutical customers.
We are also offering personalized service of other full-length transmembrane proteins that customers demand.
Inquire a Quote
Full-length CLDN18.2 without sequence modification;
High batch to batch consistency;
High stability Homogeneously expressed subunits.
Antibody production quality control for batch release;
Antibody binding assay development;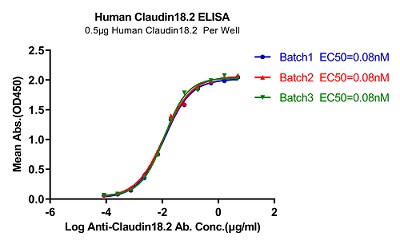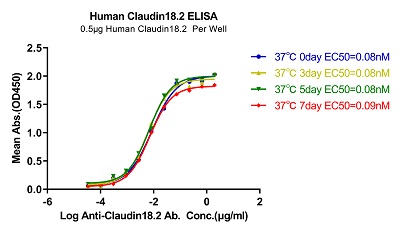 Fig. 2 Human CLDN18.2. Bioactivity assay, batch-to-batch consistency and stability testing in an accelerated condition (37°C) by ELISA.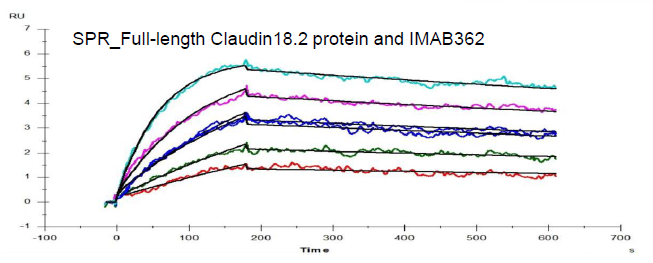 Fig. 3 CLDN18.2 can bind IMAB362, with an affinity constant of 1.12 nM as determined in a APR assay (Biacore T200).
| Cat. No. | Protein Name | Species | Tag | Exp. System | |
| --- | --- | --- | --- | --- | --- |
| CLD-HE1822 | Human Claudin 18.2 Protein-VLP | Human | / | Expi293 | Inquiry Now |
| CLD-HE1822B | Biotinylated Human Claudin 18.2 Protein-VLP | Human | / | Expi293 | Inquiry Now |
More products from our catalog